So Jordan just got home from a week away for his yearly sales meeting and then a conference and I must say we missed him so incredibly much. I am so excited to have him home, and he got so much recognition at his job...I am beyond proud of him. He was named Rookie of the Year for sales among a few other things. I am so grateful that he found this job and all the blessings it has brought along the way since he started in May!
Well this morning he grabbed a sheet of paper and started mapping out our training schedule for the Hoover Dam Marathon next October.
Course from 2009
I guess I should start the story by saying I had a great idea a few weeks ago that we should do something physical and fun together to bond (get your mind out of the gutter), but I thought a half marathon would be the perfect thing. I HATE DISPISE RUNNING, I know I have posted before about it but in college for cheerleading we always had to run a mile before practice and I dreaded every single thing about it but since I have had kids I have realized that I am not going to fall back into shape without running. I used to do gymnastics and cheerleading but that is not really on the agenda when you are a mommy! lol So running it is!
I decided that if we were going to take on a challenge like this we should make a whole weekend of fun as a reward for all the work we put into it...what better of a place to reward yourself than VEGAS! It is perfect as we have never been there yet, so that is the plan. Half marathon, relaxing and gambling is the perfect mix of work and play for us!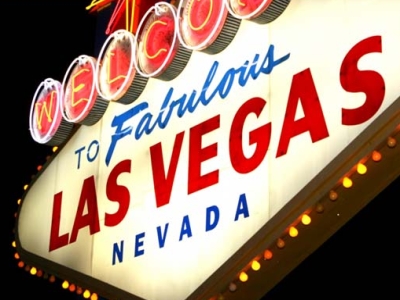 But when Jordan dropped the news that we had to train I guess I wasn't too thrilled. He said "did you think you were going to just show up and run 13 miles", well ya kind of! So we are starting out small with adding a mile each week. I need to complete this as I have a bad problem with following through...so this half marathon is my goal for this year. And then the fun weekend in Vegas with Jordan is my reward!
I asked Jordan if we could get matching t-shirts, he looked at me like I was crazy and said "NO", but I have a few months to change his mind. I am thinking Team Gator! HAHA Joking but I am excited to get a new pair of running shoes. Any suggestions?? Jordan got a pair of Vibram Five Fingers and he will be running it in those! I prefer some cute pink running shoes!! I know the training and actual running will suck but I think it will be a good bonding experience for Jordan and I. Let's hope he does not kill me in the process! :)
If you have ran any type of marathon let me know any pointers. I would LOVE to hear how you got through it! haha! All I know is I am looking forward to lounging at the pool with a Pina Colada after the race!
Training begins next week....((oh boy))
Click Below to vote of us daily! xoxo