Tired of the NYC posts yet?!
Sorry about your luck...
I have 5 in total because I took so many pictures....AH!
Back to it....
We woke up Friday morning to news of the wonderful terrorist plot on NYC...so of course I was having a nervous break down! We packed up and headed down to breakfast and devised our game plan for the day, which was PACKED FULL, we would be gone the entire day! After breaskfast we headed off to Rockefeller Center...on the way there while walking down 6th ave I ran directly into Ames Brown from Bachelor Pad, I am a people watcher so I look at everyone and I died when I noticed him 2 feet in front of me coming at me! I almost fell over. As he passed I stared and said "HOLY CRAP that was Ames" in a hyperventilating teenage voice!! Jordan would not allow me to chase him down though but it was pretty cool! He has those distinct facial features and you can pick him out of a crowd so easily! I wish I would have had the balls to stop him because I am sure he would have taken a picture with me...I mean he probably would have been excited to meet me right!??!
But whatever at least I saw one celeb...and by the way seeing someone from Bachelor Pad is cooler to me than seeing Brad Pitt! haha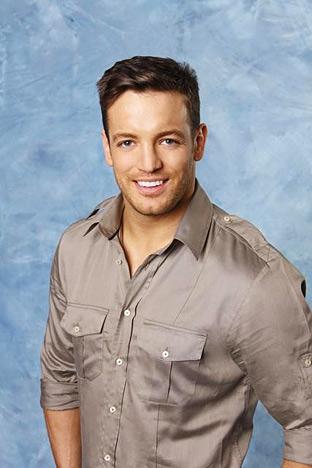 Anyways after we saw Ames, and I stopped being giddy it was back to business. We went to Rockefeller Center which is really awesome, I wish it would have been colder so the ice rink was up, but it was cool nonetheless.
We stopped by the Lego Store and the Nitendo Store (I love me some Mario Bros)
We decided to head over to the Empire State Building after walking around the rock.
I of course was terrified to go up to the top for a few reasons....
1. Terrorist attack plots...you never know what they have up their sleeves and that is ONE tall building I did not want to be stuck in.
2. I hate HEIGHTS.
3.I hate being confined with tons of people.
Central Park view....
The views were pretty amazing. But once I snapped my pictures, I WAS OVER IT!
I was ready to go back down to the ground!
We stopped by Starbucks for a little energy boost and then headed to sit in a little park to chill for a minute!
Raspberry Mocha Frappe remains after no joke...ONE MINUTE....
I love all the little slices of heaven....aka...the parks in the middle of the big buildings! It was peaceful.
We then headed over to Ground Zero and the Freedom Tower site via the subway...
I wish we could have went a few days later so we could have seen the memorial! Next time!
After visiting there we had a little bit of time to kill so we decided to find Lombardi's Pizzeria to try out the 1st pizza ever in NYC!
It was busy inside so we grabbed one to go and sat outside in a park...
I love being able to dine ANYWHERE!
The moment of truth....
O YES...Fresh Mozzarella and basil!
I WAS IN LOVE FROM FIRST BITE!!
After devouring the ENTIRE pizza...(mad props to my husband) we made our way to the PATH train to meet Jordan's coworker in Hoboken (my new favorite place)
We had to walk over by the WTC and St Paul's Chapel while there were people tying ribbons for 9/11.
I wish we would have went the next day because I am sure these were FILLED to the brim....
We encountered LOTS of our service men and troops all over the city like this....
They were all over the PATH station...I loved the secure feeling, although it was a little eerie to think of how much damage he could do with that ONE gun!!
I am going to stop this one here since the next post (Hoboken) is VERY HEAVY with pictures...
Until tomorrow....
If I am boring you...sorry...I will be back to normal posts next week...LOTS of cute kid pics (aka MY BOYS) & pregnancy updates...we are almost 15 weeks!! AHHHHHH
XOXO