I get a lot of comments saying that buying organic is way too expensive and unreasonable.
I will tell you I used to feel the same way, that is, until I went shopping!
In our last city we had a Whole Foods and I was completely shocked the first time I shopped there
I was WAY under budget, mainly because I was not buying all the junk I used to at the grocery.
When we moved we lost our Whole Foods and just had regular stores with a limited organic selection,
so we had to get creative and search to find ways to make it work.
My husband found the website;
Eat Wild,
where you can find local farmers who sell organic meat.
We found a farmer 30 minutes away that raised grassfed beef, and
organic free range chickens, turkey and pigs!
We visited the farm and quickly switched to buying all our meat from him.
Watch Food Inc and you will never want to buy grocery brand meat
ever again.
The price difference was pretty significant, so we figured we would have to reshape our grocery budget.
The first thing we got rid of was the stuff we didn't really need, cookies and snacks
(I loved those little EL Fudge men, and Cheez-its)
We just went to the bare necessities and bought all organic produce, eggs, milk and meat.


We also found our budget free up money in other areas
Such as eating out...as much as I love eating out I have realized that the food we would eat, even at high end resturuants was not good quality so why waste our money when we could buy grassfed beef and eat at home.
I mean seriously...why would I pay 30 bucks for a corn-fed steak?!?! NO THANKS!
As much fun as it is to go out, I have become so anal about the food quality that I don't bother....
plus with kids its easier to just stay home!:)
So we took all the money we saved from not eating out and threw that into our grocery budget!
The thing with eating organically is that in our case, there is not always the best selection
sometimes I really want strawberries, but when they are 5 dollars for a container I buy the 1.99 apples instead. I just mix and match as best as I can and make due with whats in season and available.
So I devised a plan to make a list for you guys that is UNDER $100 for a week full of groceries, it may not be exact for your families needs but this would feed my family of 4, breakfast, lunch and dinner.
Here is the grocery break down, a lot of weeks they have sales on lots of these items but I will go with the usual price. (I rounded UP to the nearest dollar)
Breakfast Foods:
Cage Free Organic Eggs- 4
Box of Organic Waffles-3
Box of Organic Cereal, we like Cascadian Farms-3
Organic Milk- 1/2 gallon- 3 dollars or Full Gallon -6
Bunch of Organic Bananas-2
Total 18.00
Lunches:
3 lb bag of Organic Apples- 5 (this week they were 3.50!!)
Organic Peanut Butter-3
Annies Natural Mac & Cheese (2 boxes)- 2 (last week you could get them for .50 each)
Bag of Organic Carrots-2
Organic Hotdogs (All Beef-Nitrate Free) 6
Total- 18.00
Dinners:
Most of these meals make MORE than enough to
have left overs for the next day lunch or to combine for an extra night of dinners.
On the menu would be:
Taco Salad
Chili
Burgers and Fresh Cut Fries
Spaghetti with Meat Sauce
You would need:
4 lbs grassfed beef- 22 (we are buying half a cow this spring so it breaks down to less than $3/lb but for now I will go with what we pay @ $5.50/lb)
3 cans of Organic Diced tomatoes-6
1 Organic Green Pepper-2
1 Organic Onion-2
Organic Head of Lettuce-2
Block of Cheddar Cheese, I usually buy a 16 oz one- 4 (I shred just as much as I will use for meal)
Bag of Organic Potatoes-4
Nacho Cheese Tia Chips-3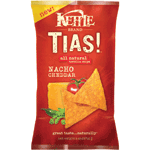 Organic Spaghetti Sauce-3
Organic Spaghetti Noodles-3
Total- $51.00
Total for all of the meals is 87.00! Like I said I round up a lot! You will have 13 bucks left to spend on whatever else you want to add to the lists above.
You will need
2 Cans of Tomatoes
1 lb ground beef
1 green pepper
1 onion
Block of Cheese
Cook the meat, simmer all together, shread the cheese and apply if you like.
To Make the Taco Salad
You will need
Head of Lettuce
Can of Tomatoes
1 lb ground beef
Cheddar Tortilla Chips
Shred Cheese
Cook your beef, drain the fat. Shred the lettuce. Layer in a bowl starting with chips, topping with lettuce, beef, tomatoes and cheese.
To Make the Spaghetti
1 lb ground beef
Jar of Spaghetti Sauce
Spaghetti Noodles
Cook the beef, drain the fat off, add sauce. Serve over noodles.
To Make burgers:
1 lb ground beef
Bag of Organic Potatoes
Make burgers to your liking. You can slice cheese from the block of cheese. Sometimes I like to put the cheese inside the burgers (& smother with BBQ sauce)!
Take a few potatoes, they go a LONG way! Slice in small strips, fry up in a pan of vegetable oil! They are amazing!
It is a pretty basic but VERY easy list!
With sales you will find a lot of lead way to pick up some snacks!
Take this week for instance...our store had select cereals and granola bars 4/$10 (which is great in itself) but you ALSO get a free gallon of milk (organic included-$6 value)
So I got all of that below for 10 bucks....that will last a few weeks!
A lot of the organic snacks are overpriced in the store, I buy a lot in bulk at Costco or on Amazon.
I will post the best buys for snacks next week!
Also like I said we freed up a lot of space by not eating out during the month
and we put that toward MEAT!
I love me some bacon and steaks!!
Also I referred to buying meat in bulk, a lot of farmers will sell 1/4 cows, 1/2 cows and also pigs!
We just ordered a full pig, who is actually being butchered now (sorry Wilbur)
we should get it in a few weeks and we placed an order for a 1/2 cow next spring.
Sure it is a LOT of meat at once, but we are buying a TON right now
and paying $12/lb for steak gets a tad pricey
but when we buy in bulk it is 3/lb and we will get every cut of the cow and the pig!
So there are LOTS of ways to save!
Check out
Eat Wild
and see if there are any farmers in your area.
The prices at first are a tad shocking but once you clean up your shopping list you can make room for it!
*If your stores sell it, or if you can find it, we love to buy grassfed milk and butter. It is along the same lines of grass fed beef. Cows are supposed to eat grass, therefore it is better for them and better for us. The boosts of Omega 3's is major...and Omega 3's are proven to be a mood booster, I have noticed a difference in myself
*ALSO as far a milk goes, try to buy only Whole Milk...it has more of the vitamins and minerals!
Last but not least, do your research.
2 years ago, I was only out to get a good deal on groceries and
NOW that I know all that I do, I am downright ashamed at what I was feeding us, just to save a buck!
There is a reason why things are cheap, I have learned that!
But I am grateful that I have realized what is best to eat, so that my children will eat healthier than I did.
I am glad that I now know the farmer who is raising my meat,
I think it is important to know where your food is coming from!
It is also really sweet that my kids get to visit the farm and see the animals, such an added bonus.
The boys and I with our Thanksgiving Turkeys...see you next week guys!:)
Vincent watering down the pigs
Meet Lindsay, our favorite farmer!
If you have not seen it yet, watch Food INC...it will change the way you eat!!
You will see why I will not allow the boys to eat fast food...get ready for some tears!
*If you do not believe me, ask my brother who could usually care less
about organics, but after he saw that movie he wanted to
eat better and support local farmers, like our man Lindsay!*
Hopefully this gave you some options on things to eat, and if not I am sorry, I tried!:)

Disclaimer: I am not perfect, nor do I claim to eat perfect but small steps to help my family be healthier are worth it. I still like my sweets and treats but I try to find little ways to make them healthier....as if that is really possible! haha Like I said, 2 years ago I would have never thought this way
xoxo