Today I have my favorite shop ever, The Hummingbird Nest!!
2 years ago I was looking for the perfect handstamped necklace to put the initials of the kids on for a mom necklace! I came across Lauri's site and ordered one with a V & L
(at that time we did not know the gender but the name was Luke or Lilly)
Through conversation Lauri and I found out we attended the same church!
Out of all the etsy shops in America, I picked hers!
She even attended the same mass as us!
Anyways I loved my necklace and I have worn it EVERYDAY since I received it!
I am not much of a jewelry person
I really only wear my wedding rings, a watch and this necklace.
I ALWAYS get comments on the necklace and where I got it....
I got it from The Hummingbird Nest....:)
Here are some of her pieces...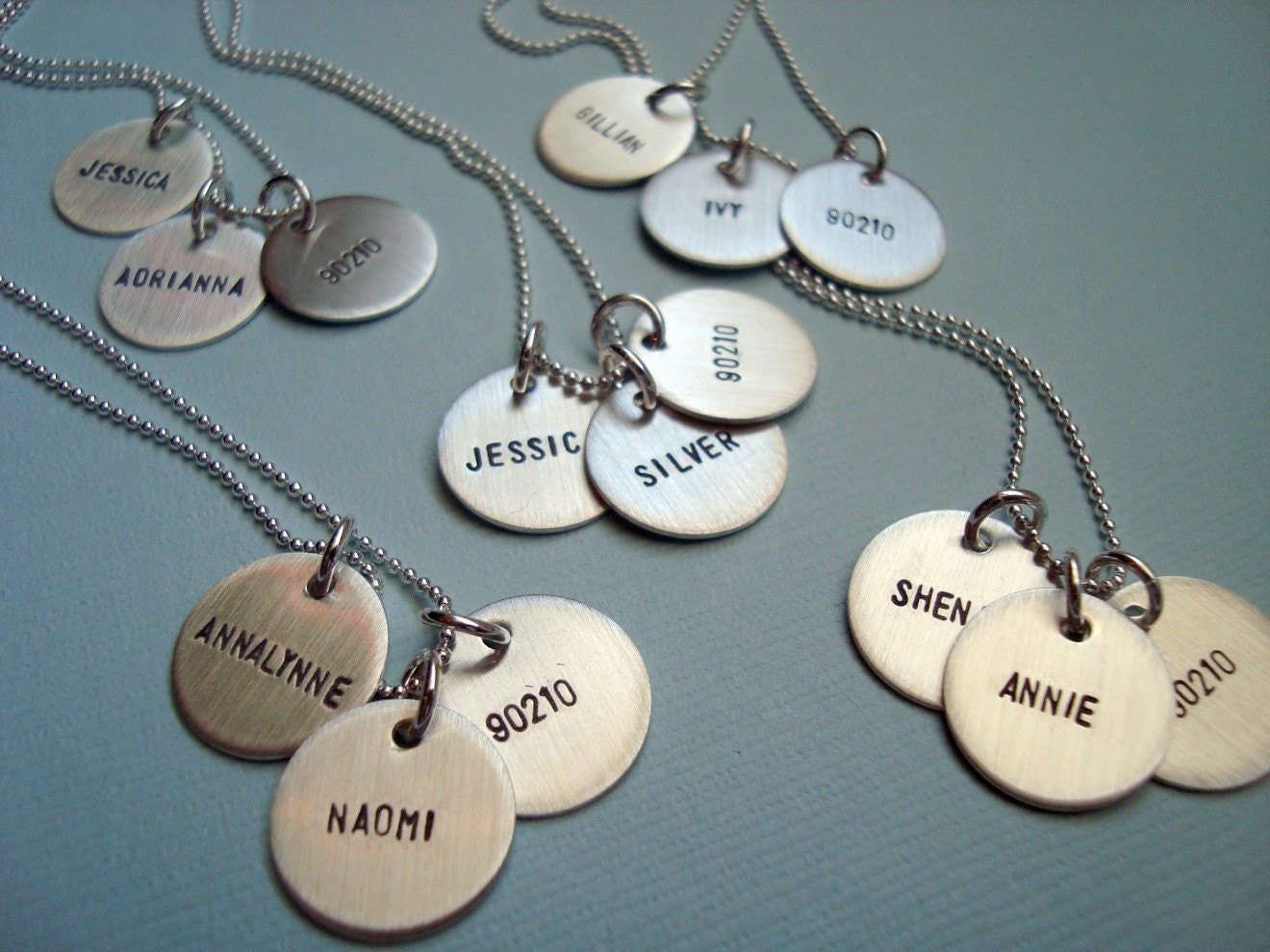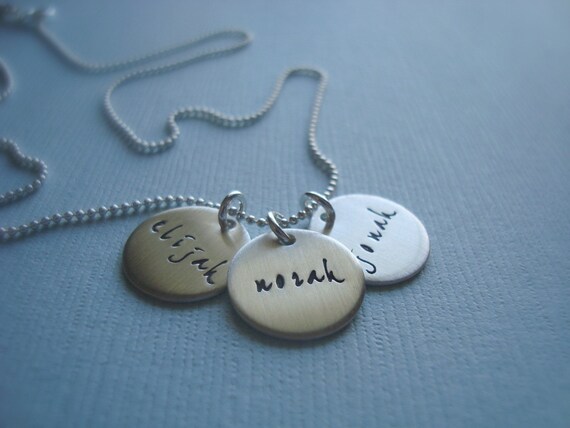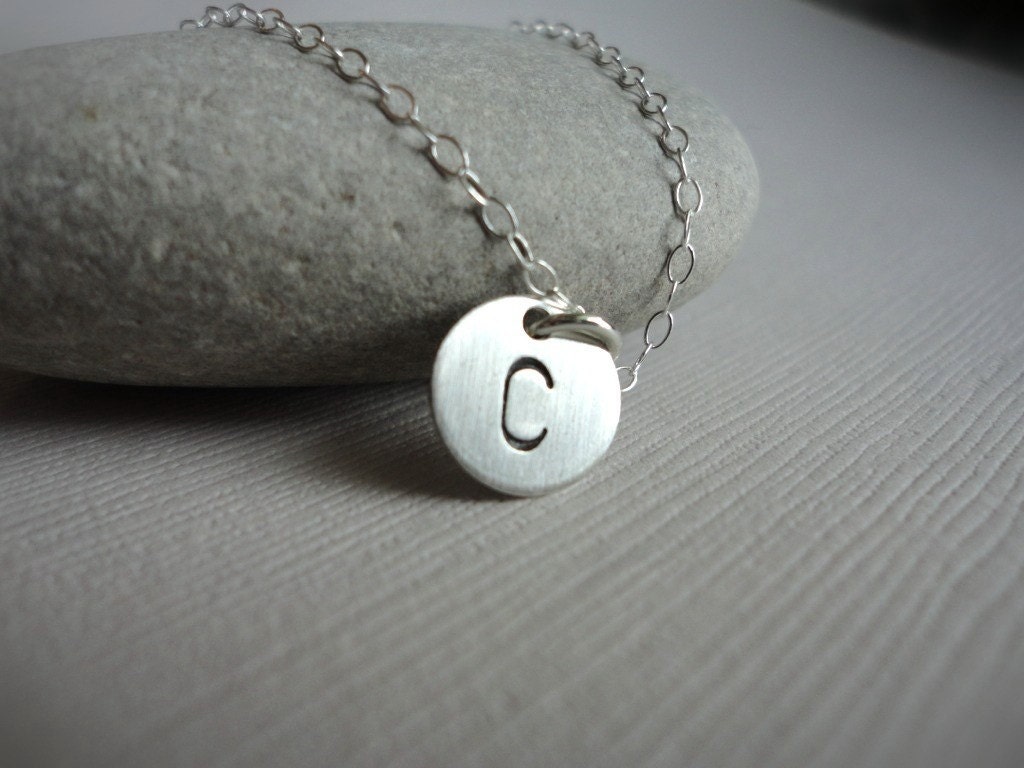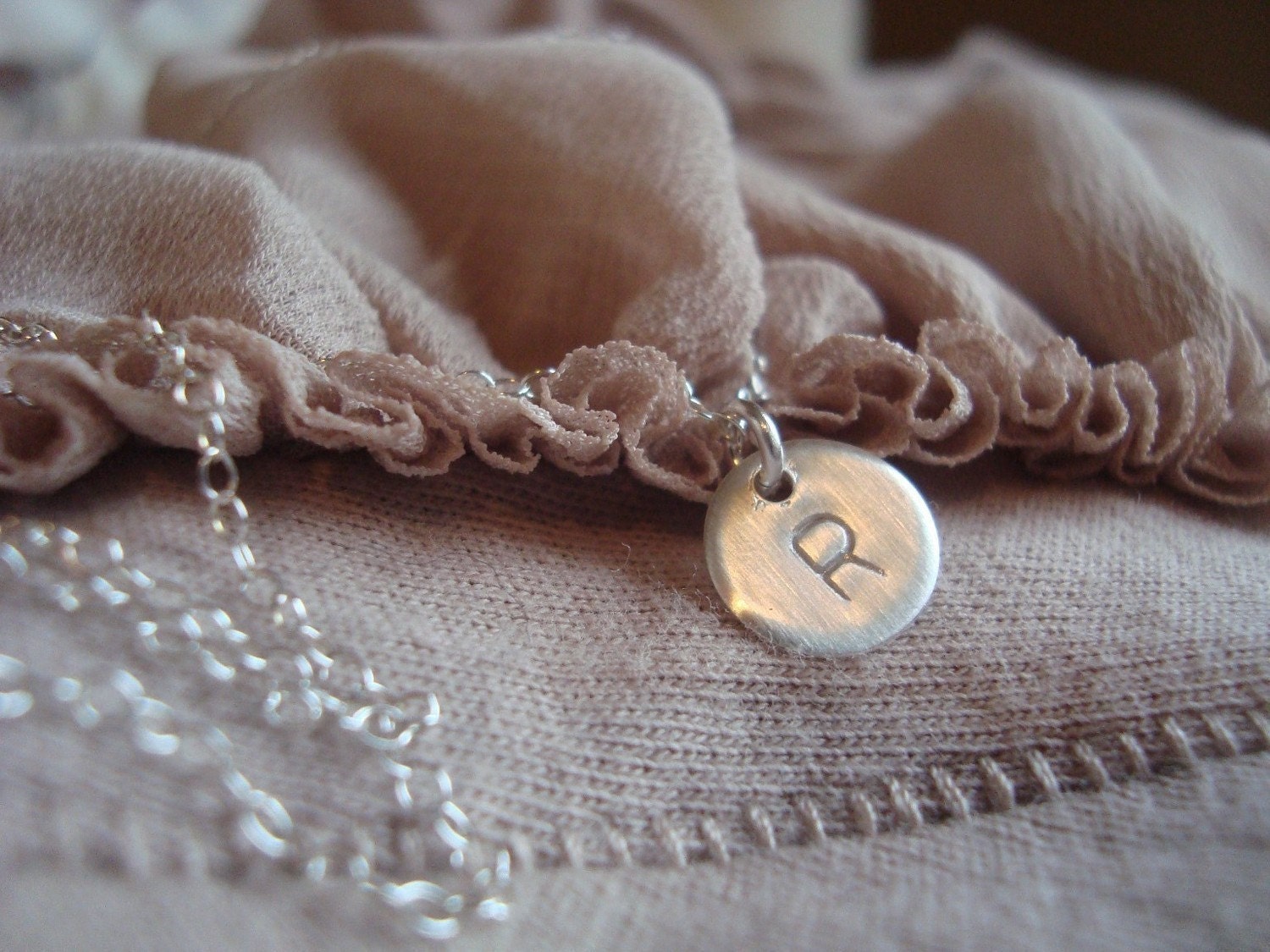 I am in LOVE with these collar stays for the hubbs...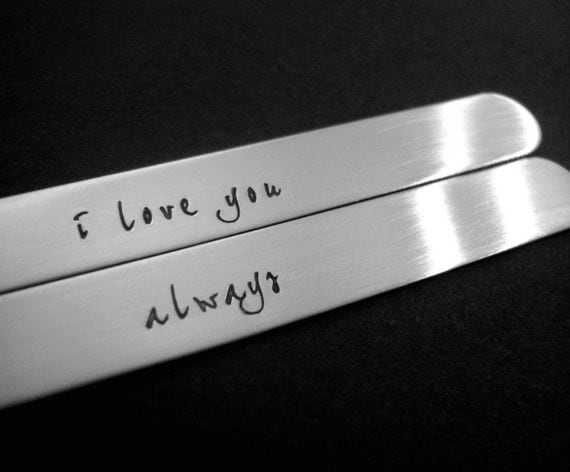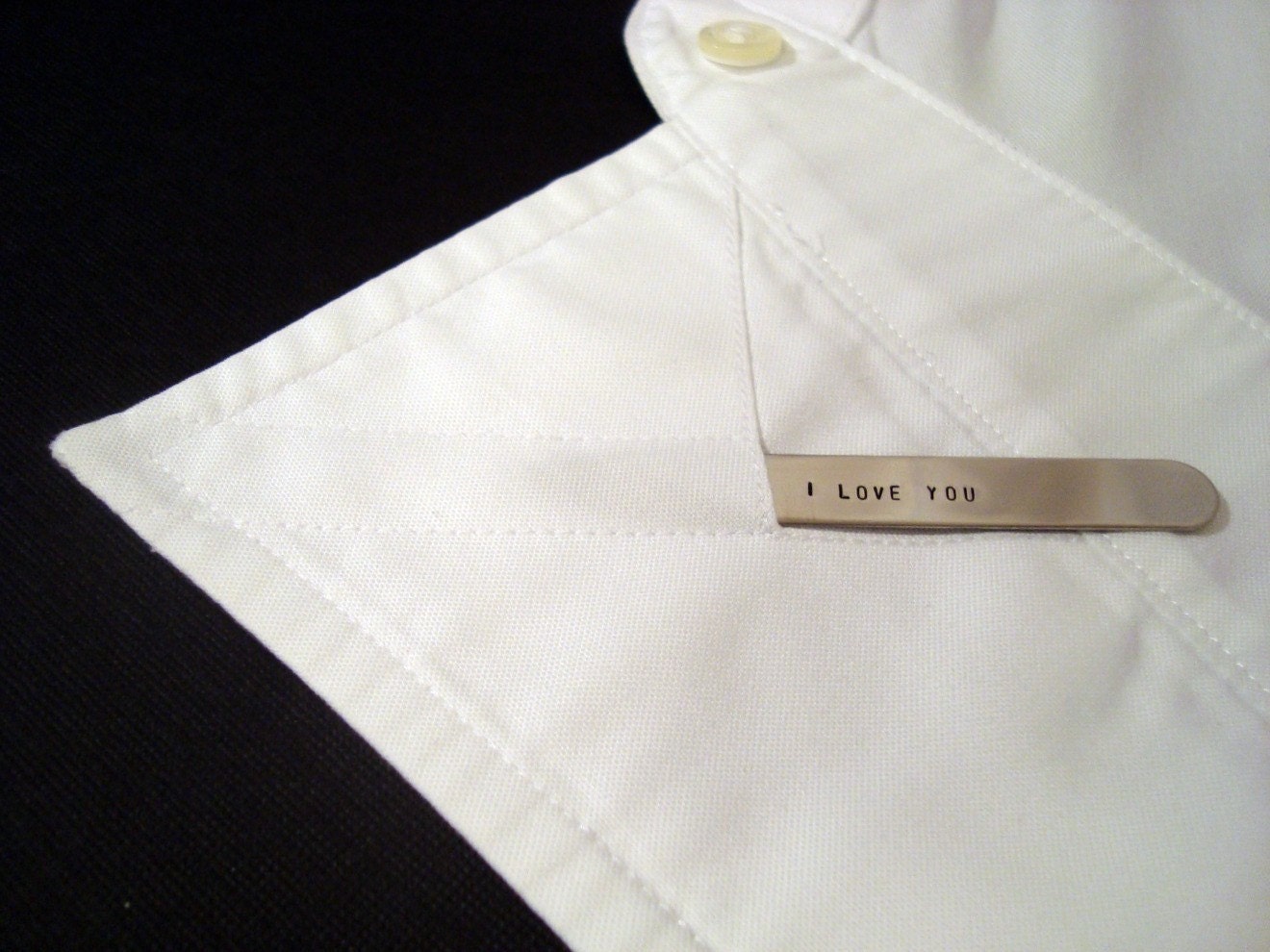 "I'm Lauri. I live in Ohio with my husband, 3 kids, and one strange oriental black cat named Izzy.
As a child, I loved doing anything creative, crafty, or artistic.
As an adult, I worked an array of not-so-creative jobs/careers
before becoming a wife, and stay-at-home mother.
For quite some time, I became out of touch with my creative side and
wanted to get re-discover that side of myself.
While I truly love being a wife and mom, I am thrilled to have my Etsy shop as a creative outlet.
This shop started with my desire to have personalized mother's jewelry that was more unique and less mass-produced in appearance. When I first discovered hand stamped jewelry, I was intrigued. The handmade feel of it was appealing as well as the lack of more traditional "mother's jewelry" elements. I like a more organic look....usually simple, understated, or vintage in appearance.
I knew I had to learn how to create my own pieces. I spent countless hours (months, really) learning, practicing and perfecting the art of handmade stamped jewelry and started listing necklace and earrings in my Etsy shop in March 2009. I have since added stamped accessories such as men's collar stays and baby spoons. I am continually brainstorming new ideas (often late in the night when the family is quietly sleeping!).
I love that customized pieces that
I have made are now being enjoyed
by my customers around the U.S. and internationally.
I am thrilled with the feedback and response to my shop
and am thankful for my past and future customers alike!"
I added a cross charm from my first mother's day from Vincent!:)
*Lauri closed her shop for the holidays but she is still doing a giveaway!*
She is offering ONE lucky winner
A custom necklace with (up to 4) initial charms like mine!:)
1} Add The Hummingbird Nest to your Favorites on Etsy
3}Grab my new Table for More button
The giveaway will run for one week.
Entries will be accepted until Dec 21th@ 11:59pm
Winner will be chosen by random.org
and announced on my facebook page
So make sure you "like" it!
I will also add the winner to the right side bar! Be sure to check back!
That is my last and final giveaway!!
Thanks so much for all of you who entered!
Keep checking back to see if your a winner!:)