Okay it is CLEAR that I love Monsters for my boys...
I was so excited when Lauren from All Stuft Up joined my holiday giveaways!!
She sent Angus to our house...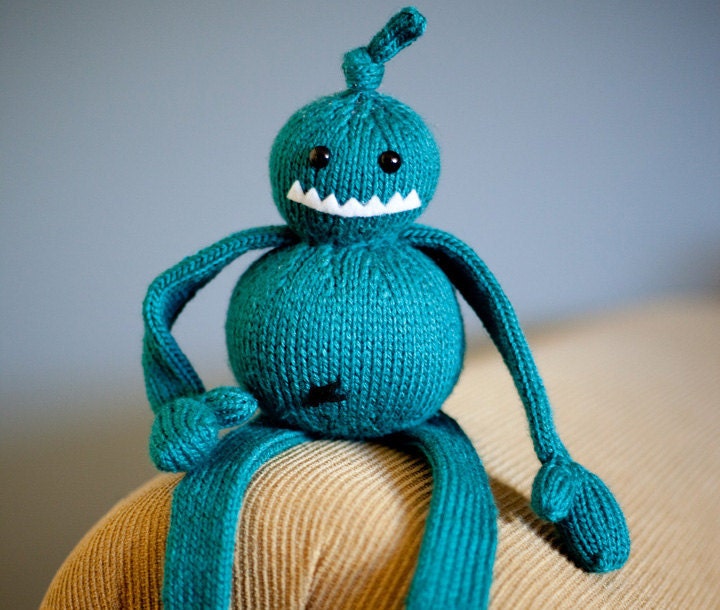 The minute Vincent saw him, HE LOVED HIM....
I of course made him finish all the food on his dinner plate before he could get him!:)
Vincent fell in love with the little "monter" right away...
Here are some of the other little cuties on her site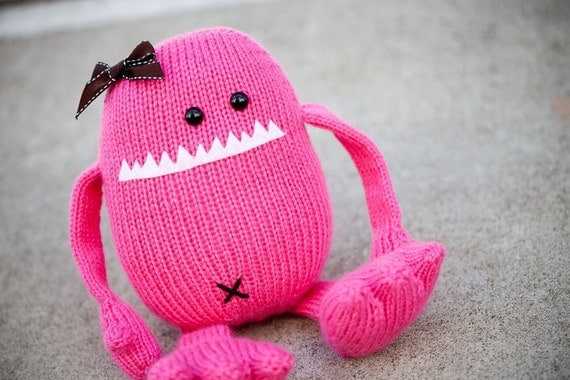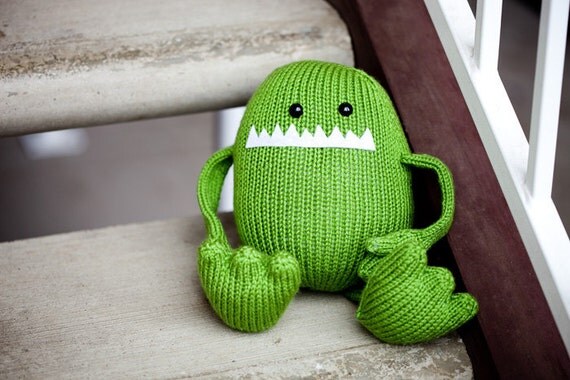 They are the perfect addition to your child's nursery and play room!!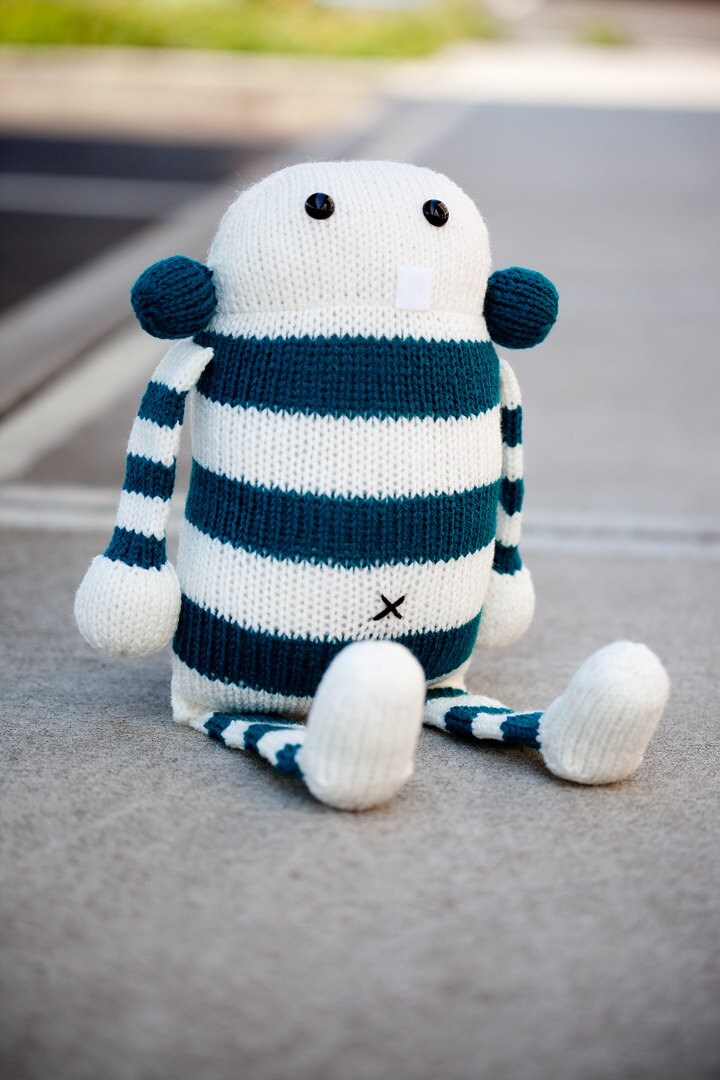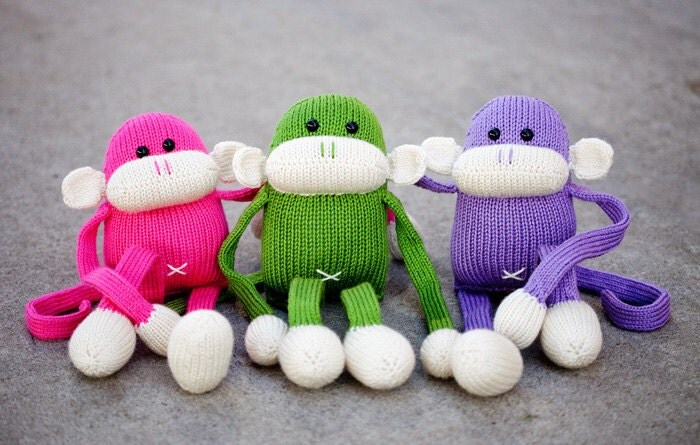 A little info about Lauren:
Hey there! I'm Lauren. I'm a stay-at-home mom of two adorable little girls, a singer in a classic rock cover band, and a professional photographer. Oh yes--and I'm also a knitting fiend. :)
The inspiration for my Etsy shop--All Stuft Up--came when I discovered a new addiction--knitting monsters! My second daughter was born 3 months premature this past May, so I spent a lot of time with her in the hospital. I would often knit while holding her, and I soon found that I wanted to knit monster after monster (and the occasional monkey), and never stop! It didn't take long to realize that our apartment just wasn't big enough to house all these fluffy, huggable, lovable guys. Thus, the shop was born. Now I am able to knit to my hearts content, while also sharing the joy of these darling, knit creatures with you!"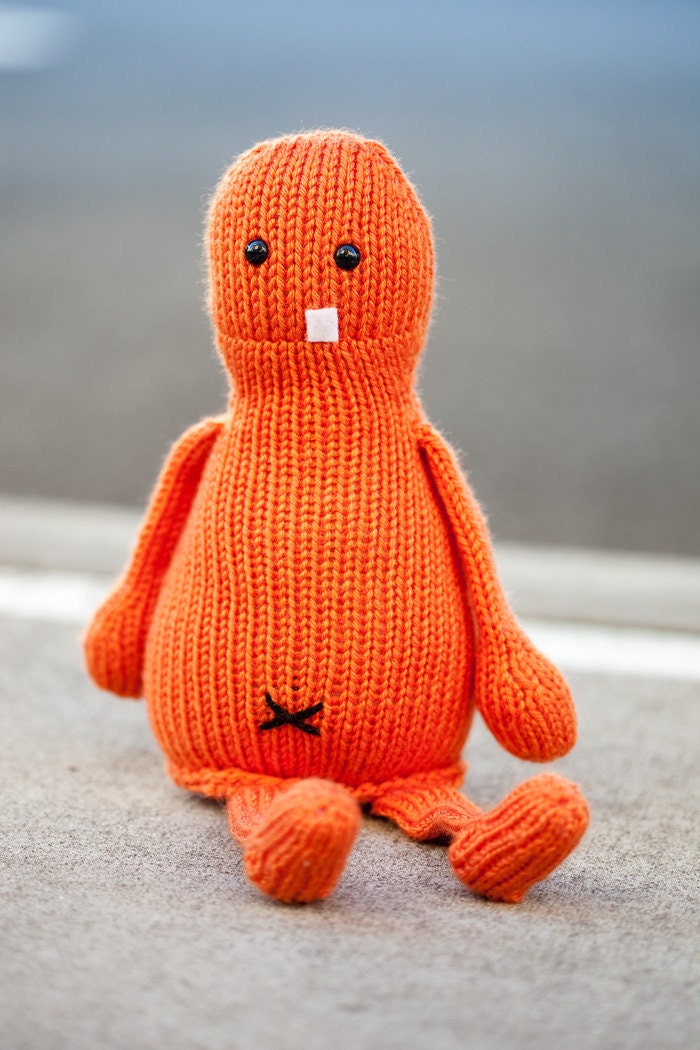 THE GIVEAWAY...
She is also offering you all 10% off code: TABLE4MORE
9 Ways to ENTER...
Grab my new Table for More button
The giveaway will run for one week.
Entries will be accepted until Dec 15th@ 11:59pm
Winner will be chosen by random.org
and announced on my facebook page
So make sure you "like" it!
I will also add the winner to the right side bar! Be sure to check back!
Hope you all have an amazing weekend!!! xoxo