I have never really done anything with sponsors...
Mainly because I do not want my blog to be filled with ads..
::crap, I should have added that to my pet peeves list::
It's always just seemed like too much of a hassle with all the pricing and ad sizes and CRAP!
I started this blog for fun and that is how I want it to remain.
I will continue blogging no matter if I have zero ads or 10.
Therefore if you have a blog you want me to promote on my sidebar just send me your button...
FOR FREE no gimmicks or hoops to jump through.
You do not even have to swap...I could really care less lol
I want it to be easy!
If you have a company or shop just email me (tableformore@gmail.com)
I am going to do all ads for $5 a month, I do not care what size.
If you want to have my button on your blog, I would be honored.
My love
Tiffany
just made it for me...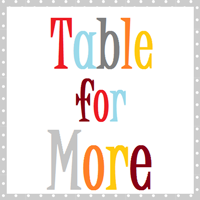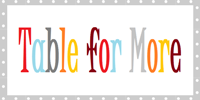 So if you know someone who needs some traffic to their blog tell them to send their button my way!
If you know a shop, also send them my way also!
I was ads to be easy and not cost people an arm or a leg!
That is all...
xoxo