I love the start of the week...
Which commences
9pm on Sunday night with RHONJ.
Then ends Tuesday night with RHOOC.
In between there you all know is The Bachelorette.
That my friends is HEAVENLY in my eyes.
My husband thinks I am uber lame that I am obsessed with these shows.
But I eat it up, I love all the silly drama.
I guess I would rather watch these crazy women do it than me live it!
It is my guilty pleasure when my kids are in bed!!
Oh, let's do a quick recap!
RHONJ-WHHL
It was really a pretty mild episode. DARN IT!
The best part was actually what happened after the show on WWHL.
Yes, I watch that as well when there is someone good on!
Plus I love me some Andy Cohen...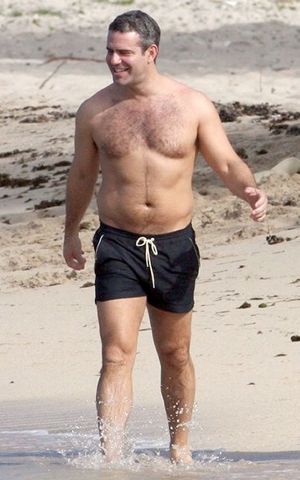 bahahaha I googled his name and this came up so let's roll with a shirtless Andy.
Anyways, this week Melissa Gorga and Mike Tyson were on.
I was a tad hesitant to watch because the only thing I know about Tyson was he bit someones ear off...
I am SO HAPPY I watched. HE IS HILARIOUS!
If you can watch it, please do!
He knew everything about the housewives.
He said Teresa needs to step aside and let Melissa shine because Teresa is old news!
He also said he can relate to Teresa because they are both bankrupt and living in mansions and has no idea how they both still live there and own nice cars and clothing!
The Bachelorette
I was very happy with Sean exiting.
I really did not care for him which is a shocker because everyone was uber obsessed with him.
He was "too perfect", perfect smile, perfect body, perfect family.
It was just too much in my eyes.
Although I did almost choke last week when he said he still lived at home.
HILARIOUS.
I sadly would have would not have been surprised
Anyways. I love Jef.
I bashed him at the start with his hair and only having one F in his name.
But man, he is my favorite now.
He is so sweet and adorable with Emily.
Usually I would never pick the man in skinny pants but there is something about him!
Even babies love him!
Oh Emily, I pray you choose him.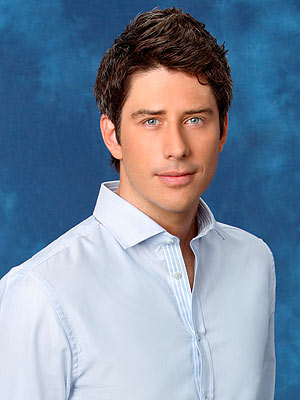 Now onto Arie, I love him as well. But his family was weird.
It seemed very intense in his house. Like they were in a hotel lobby.
It was very creepy, then how they talked in another language.
I get that she loves to make out with him and all that jazz but come on, family is important.
Can you imagine his parents babysitting Ricki?
I am sure they love kids they just seem a tad stiff to me.
Family is important and I just thought that Jef had a more laid back and fun family!
Sorry Arie, your family talking in a different language didn't work for me.
Plus, I still can't get over the fact he dated that Cassie chick, she is not even cute!?
RHOOC
All I can say after that is, I wish it was next Monday.
Good stuff ladies.
Jesus Jugs, the trash talk, the bird swoop...it was all good!
Vicki has clearly lost her marbles this season.
I feel kinda bad for her because you could see her literally falling apart each episode.
I cannot find it in myself to like Brooks.
Homeboy is a creeper. He is obsessed with her and it's weird.
It's like he is kissing her butt 247 with all the affirmations and mumbo jumbo.
And the fur coat. SERIOUSLY. Fur in the OC?
Also on
Brooks
. I guess he was on
20/20 for being a dead beat dad.
The video is on that last link!
He is for sure a DEAD.BEAT.DAD.
That poor little boy, I guess actually it is probably best he doesn't even know Brooks.
Stellar, buddy!
Tamra is one of my faves and she looked horrible last night.
Her hair was HUGE. Her make up was bad. I was sad looking at her.
Her one line about Jesus Jugs made me very happy though. What a great dig!
Alexis is constantly being beat up. But no offense she does name drop expensive things 247.
She did it again last night. "Vicki is coming on the PRIVATE JET"
Seriously, who says that.
And who wears a fake wedding ring? That just baffles me.
Oh, Alexis! I cannot wait to see next week.
Heather, I just love her bluntness. She calls it like it is.
She is by far my new fave, plus she is brunette! Heck ya mama!
That is it for my reality sesh.
I love my real housewives and other drama.
Anyone else loving their reality tv?
xoxo