Today it's the men in our lives turn to answer the questions!
Kay and I are so excited to have you guys here in this link up!
Also check out
Kay's 500 follower giveaway
!
There are so many amazing prized!
(I am giving away 1 year of ad space!)
If you have not met my husband, he did a
vlog here
if you want a visual!
Jordan is the love of my life, obviously!
It's funny because we equal each other out. I am more outgoing and he is way more laid back.
It's shocking to most people because of his quietness around others,
but he is so much FUN! He is like a giant 3 year old and I love it!
So join in, grab the button and link up! You have all week to join in!
xoxo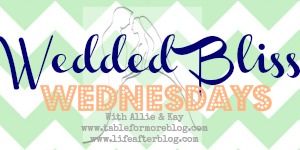 Here are Jordan's SHORT answers! haha!
He told me I could write more about how wonderful I am but I chose not to!
I mean come on we all know I am trophy wife, right? bahahah
My reactions are in red!


What was the first thing you noticed about your wife?
"That she was very shy"
*I used to be VERY shy, now that I am a mom, I am much more outgoing!*
When you first started dating your wife, what kept you calling/asking her out?
"We had a great time and I was happy when I was around her"
*Swoon*
What is your wife's best quality?
"Her ability to forgive"
*I did not fully understand this one but I do forgive easily. I am one to brush things off and move on, I just don't see a point of dwelling over stuff!
What is your favorite thing to do with your wife (ahem, keep it clean!)?
"IT!" haha then I told him to keep it clean!
"I just like being with her and hanging out with our kids"
*HAHA I mean obviously with 3 under 3 that first answer makes perfect sense! Too bad our natural family planning venture puts a damper on that! TMI...sorry!:)*
What are you most excited for for the future with your wife?
"Retiring and seeing the world"
*Amen! We love to watch House Hunters International and one day would love to live abroad!*

How do you make your wife feel loved?
"By providing for her and the kids"
*I thought this answer seemed like we are money hungry animals...haha we are not but my husband is such a hard worker and I love that about him! We have came so far from his hard work! I mean when we were pregnant with Vincent, Jordan worked full time and did his MBA at night! He is the hardest worker I have ever seen! I am excited for our boys to have him as a role model!*
NEXT WEEK We are talking GIFTS!!!
Obviously Christmas is right around the corner so fill us in!
What is the best gift to give your husband?
What is a meaningful gift that you can give that does not cost money?
What is the best gift you have given to him?
What is the best gift he has given to you?