It's Wednesday again and also Halloween!
Hope everyone on the east coast is safe and well and it's not too chilly for
your kiddo's tonight for Trick or Treat!
Jude is a little under the weather so I am not sure if he will be able to go out!:(
Anyways, like I said it's Wednesday (hump day) so clearly its time to talk about the MEN!
So grab the button and link up!
A few rules: Make sure you follow Kay and I
and try your best to comment and follow at least 2 other linkers!:)
xoxo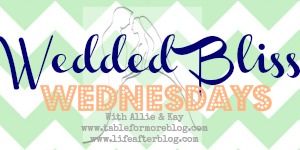 It's that time of year....
GIFT GIVING....
What is the best gift to give your husband?
My husband is such a pain to buy for. He does not want ANYTHING. Seriously, he actually gets annoyed if I buy anything so I usually aim for the heart! I love to just give him pictures and cards. We all know I love taking pictures so a nice framed photo in my eyes is the best gift ever. Or I buy him some kind of food that he likes. I mean nothing too cool over here as far as gift buying goes. He always says the biggest gift is for me to just take care of the house and the kiddos!:)
What is a meaningful gift that you can give that does not cost money?
Well clearly I just gave that answer. For the man who does not want anything its just a matter of keeping up with housework and the kids! Making his life as easy as possible!:)

What is the best gift you have given to him?
Our 3 children!:) The gift that keeps on giving!:)
And just being a trophy wife...I mean that is self explanatory. Geesh.
My sarcasm is also a great gift and causes much laughter in our home.
What is the best gift he has given to you?
Same, our kids!:) Aside from our kids I must say that I VERY LUCKY and blessed by what he gives me. Not only his never ending love but he does buy some kick butt things for me! He bought the exact SUV I wanted so we could tote all the kids and have space for more! He is also being very generous in our new home's kitchen appliance department! But literally the best gift is him and our little men! The other stuff is just an added bonus!
What are you giving this holiday?
I doubt we will do much really this holiday! We are moving into the new house and have a ton of renovations so that will be our Christmas. I will probably do something small and meaningful or just plan something for us to do!? No clue yet, maybe I can steal your ideas!! haha
Now Link it up!
Next week let's talk
CHILDHOOD EXPECTATIONS OF MARRIAGE!
1. When you were a child what did you imagine YOUR Prince Charming to be like?
2. Does you husband match your prediction as a child?
3. What about when you were a teenager and knew it all about love, does you relationship match that scenario you had during those rebel years?
4. What love movie would you best match your relationship to? Why?