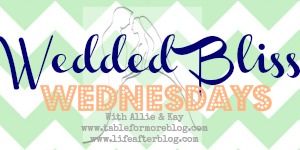 WELCOME to Kay and I's first link up!! We are so excited to have you here!
Let's try to start a community around marriage, so follow along and link up!
Make sure to follow my blog and
Kay's
to keep up with each week's questions
and we will be sure to follow you as well!!
We vlogged this week....by we, I mean Jordan and I!
PS PLEASE tell me you heard him say "Call me, Beep me, if you wanna reach me!!" bahaha
I told Jordan he was not himself (the quietness but the comment was totally him!) Don't you love his answer on blogging...he totally thinks it's a waste of time (I think he also felt that way about the vlog haha)! I guess guys just don't get it fully! I love my fellow bloggers, I would literally be lost without ya all! So there you have it, you met a mild version of Jordan! He is literally the best thing to ever happen to me, He is such a bright light in our family and I am so grateful to call him mine! I cannot wait to learn more about marriages from all of you! I think Jordan and I have an amazing marriage but that does not mean that we don't still need advice!
Next weeks questions: DATE NIGHT!
How often do you and your husband have a date night?
What did you do on your first date?
What is your favorite kind of date night?
How do you do date night on a budget?
What is the best kind of date your husband could surprise you with?!
xoxo