This week we are talking about our men as daddy's!
I must say my husband got even hotter, if that is possible when he became a father.
Dad's are so hot. I mean men showing their affection to their kids, oh my!
Well today we are talking all about it!
So grab the button and join in!
Make sure you follow Kay and I's blogs and also try to
follow as many of the people who link up as possible, there are so many amazing ladies!
xoxo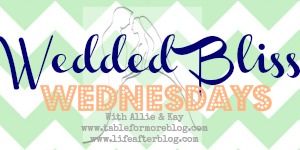 1. What is/will be your husband's best trait as a father?
He is hands down the funnest dad ever. He gets down and dirty with the boys and acts like a child himself. It is so much fun to watch them! It is like reliving his childhood! Our boys adore every moment they get with him and as his wife it is amazing. I am so blessed that he is so hands on.
2. What is/will be your husband's favorite thing to do with the kids?
PLAY! He loves to act like a kid with them! They love to build, play outside and do boy things! It is cool because I do not like getting dirty and splashing around so he takes care of that kind of stuff! haha! The boys get to be boys when they are with him, pick up on the manly traits!
3. How does/will your husband help out with the kids?
He does a TON with our kids! He loves to be with them so he takes them whenever. He really is an amazing partner. I believe parenting is a 50/50 job and he is full on with his role when he is not working!
4. What do you hope your children learn from their dad?
I hope that they learn everything from him. The manly stuff is obvious but I hope that they learn how to treat a woman from him, how to take care of their own family and how to work hard for everything. Jordan is such a great role model in every aspect of his life. I have great confidence that our boys will take after him and be amazing husbands and fathers when their time comes! The girls who get to marry our boys will be very lucky, our boys will be manly but you better believe that they will be able to cook, bake and clean as well!:):)
What are you most thankful for in your marriage?
PS. If I have not followed you back yet, yell at me! Things have been nutzo around these parts with packing, moving and trying to keep sane! I love you all, so just yell at me and I will follow back!