I am so annoyed along with everyone else about google reader but thank God for Bloglovin.
I am still getting the hang of Bloglovin and trying to follow back everyone's blog but I am slow as molasses. Yes, slow poke ma-gee over here! Making switches like this annoy me. haha

The one upside is that bloglovin makes it so easy to follow blogs, MUCH freaking easier than google did. No signing in crap just click follow and it's donezo!
Anyways if you want to keep following my dear ole blog here is the link for my bloglovin.

I know a lot of you have already switched over and are already following me but this is for the rest of you people like me, who slack it up! :) Slackers unite!:)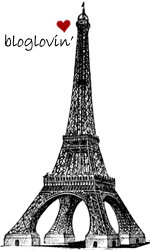 xoxo